Heard about Our 'CrossRoads' Church Tower Appeal ?
To find out more, please click menu option on the left.
Also, see our 'Just Giving' Appeal Page:
www.justgiving.com/crossroads-appeal
WELCOME to ST. PAUL'S

Rev'd Helen Scanlan
Taize Service
St Paul's - First Impressions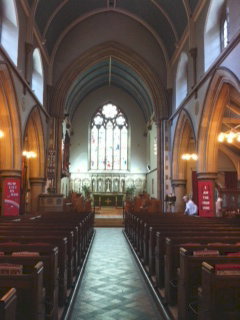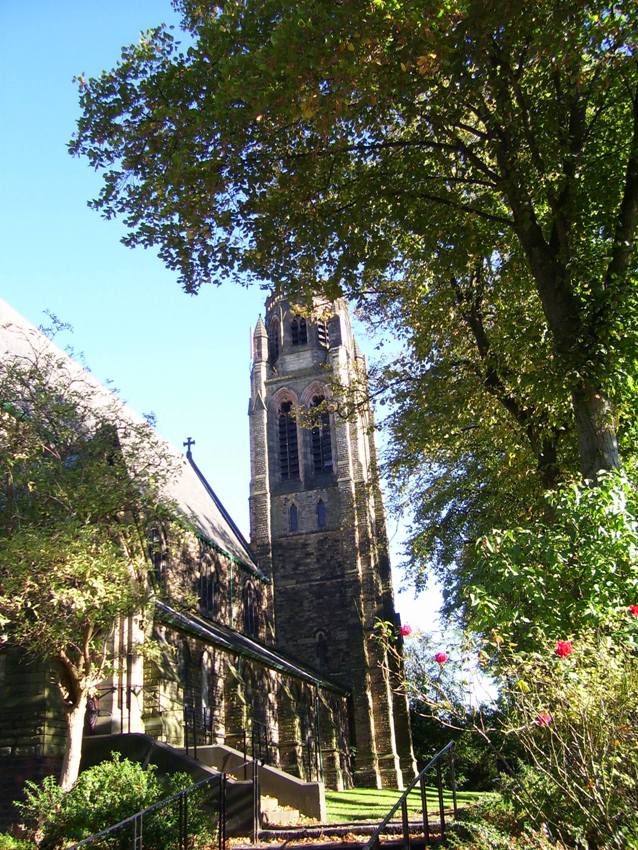 Walking up the gravel path between the Garden of Remembrance and the lawn to the front door, you will probably be surprised on going through it, to witness the size of the Church – perhaps even finding it a bit forbidding.
But if you look up, you appreciate the scale and proportions of the interior - the height of the roof of the nave, the arched stone pillars with their colourful banners and the many fine examples of stained glass windows, particularly the magnificent East Window above the altar.
But the building does not make a Church – it is the congregation which secures that.
We like to believe that we are welcoming, friendly and loyal.
Do come and see for yourself ……and, if you wish, have a coffee with us after the service.
-----------------------------------------------------------------------------------------
In February 2013, we removed four rows of pews to create an open space at the front of the church. Heating pipes were removed, the 4" raised floor had to be lowered and re-constructed and finally an 'all hands on deck' clean-up completed the work.
We do hope that the community of Heaton Moor consider that it has all been worthwhile.
(pews previously took up the boarded area of the right hand picture)
We can now use this open space to hold events which were previously very restricted. We have held several 'Messy Church' afternoons : creative activities and shared food for children and all the family. Please keep an eye open for the next one in February 2014.
The alteration has been appreciated by wedding groups, baptism parties and funeral gatherings. Relatives and friends are able to move around freely and feel comfortable. Users of wheelchairs and pushchairs are now at the centre of proceedings.
Other groups have also made use of this new space :
St Paul's Pre-School holds its annual nativity service in church, as well as some of their other events, for parents and friends.

Local schools have recently visited us. Please do get in touch if you would like to know more!

On the musical front, we filled the church with sound in July 2013 when we held a special Choral Evensong with full choir in tribute to our long-standing resident composer, David Jepson, and the extra space was so useful afterwards for socialising over wine and refreshments.

Moo Boutique of Heaton Moor will be staging a Spring Fashion Show on Thursday 27th March in church - yes, in church (!)

Manchester Organists Association are holding an organ recital at 7.30 pm on Sat 29th March - Anthony Hunt, organist at Salford RC Cathedral will entertain. Admission free.

The Nightingale Singers, an excellent popular choir, will be giving a concert at 7.00 pm on Sat 12th April in aid of our CrossRoads Appeal for repair of our church tower - £5 entrance on the door.
Please refer to our 'Future Events' - we do hope you are able to come and join us.
And the final bonus of the alteration is that alternate pews in the front half of the church now have radiators installed underneath the seats - so an extra warm welcome to you during the cold winter months !